Sport Court® of Austin's modular sports flooring systems deliver excellent traction and shock absorption for a wide variety of activities including, volleyball, basketball, dance, soccer/futsal, high school events, middle school events, and elementary school events in gymnasiums and multi-purpose rooms.
Modular sports flooring can typically be installed in two to three days, making it an excellent choice to retrofit over any hard flat surface, requiring less maintenance and repair than most other gym surfaces.
Response HG has proprietary SportGuard™ advanced surface technology providing an incredibly durable, factory-applied and field-renewable polyurethane finish.
Only product with urethane finish
SAFEST surface for athletes
Impervious to moisture damage
Exclusive Maple look available in Response HG only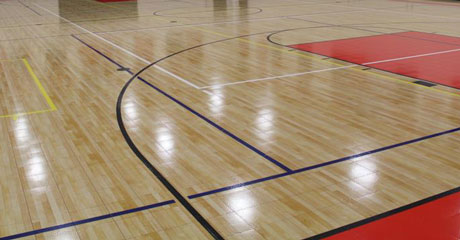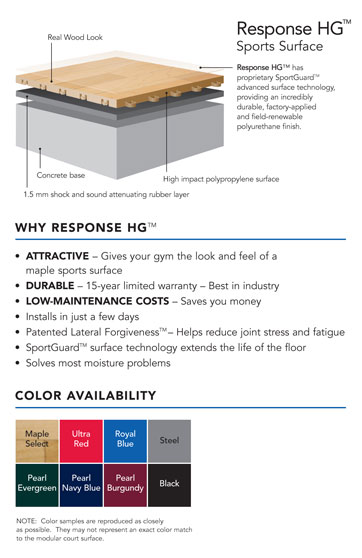 The Official Playing Surface of the NCAA Volleyball Championships and USA Volleyball National Teams, Response is championship tested and provides superior performance, traction, andshock absorption suitable for nearly any sport at any level. Low life-cycle costs save you money and your court can be installed in as little as 3 days.
Great for athletic facilities
Mid- range price point
"PATENTED" lateral forgiveness
Over 15 color choices available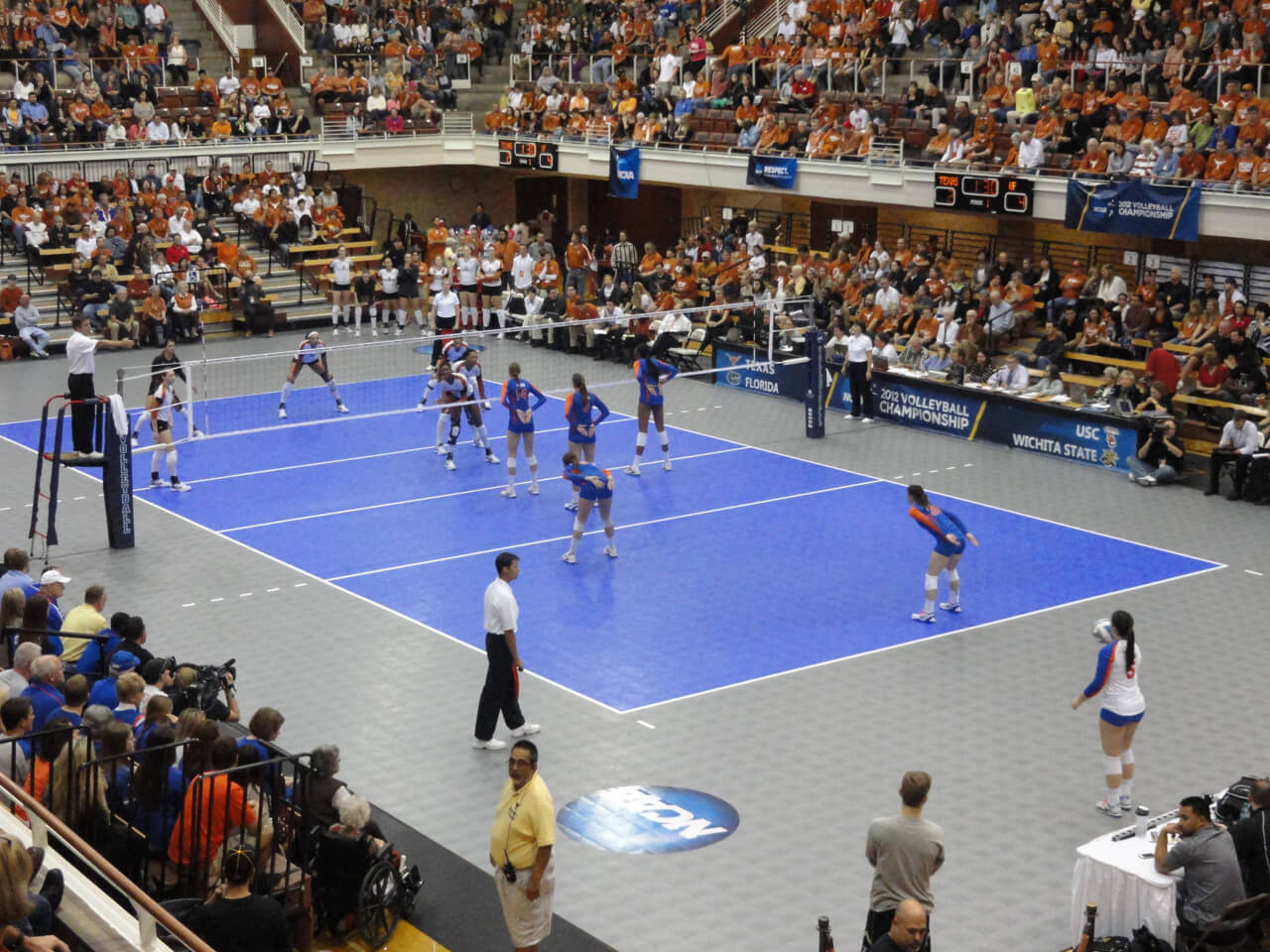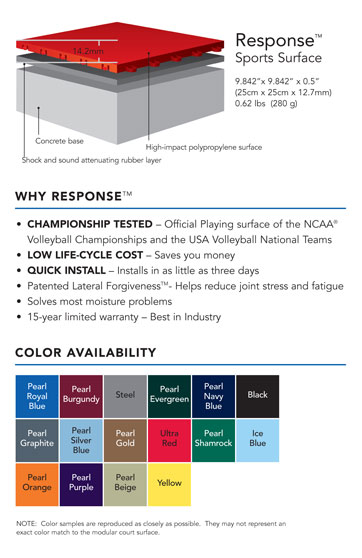 Defense™ is a proven performer for many sports, providing a world-class, comfortable surface for active play. Its low cost makes Defense™ an excellent surface for elementary and middle school gyms and multi-purpose activity centers. With a quick installation time, Defense™ will help get your facility up and running with minimal down time.
Great for Elementary Schools
Lowest Price Point
SAFEST surface available
Design your own unique layout